04.06.2019



05.02.2019
🥁🥁🥁🥁🥁🥁 
Tädäää!!! There it is!
Charly's Canyon Skate 2018 Aftermovie
#juckerhawaii
#concretewaveskateshop
#bolzentrucks
#walzenwheels
04.02.2019
Follow us!
08.01.2019
Hey folks!
2018 was a blast. Big thanks to everybody who have supported us.
#concretewaveskateshop
#walzenwheels
#bolzentrucks
#juckerhawaii
Also we have to thank Nik Welter for making us a great aftermovie of Charly's Canyon Skate 2018 which will be released soon here .
Charlys Canyon Skate 2019 is in planning! So stay tuned, news are coming soon!
We wish you all the best for 2019!!! Sk8 safe!
30/05/2018
Charly's Canyon Skate 2018, CHECK

✔️

!!!
We from Rullen Club want to thank all the riders who have been part of this nice roll experience.
❤️
We are super stoked! Great weather, nice people, tons of runs, chill BBQ after… etc.
😎
We hope to see you all back again. Maybe next year!
👍
Big hugs
(Fotos and Videos of the event are coming soon…)
Also big thanks to our sponsors
JUCKER HAWAII
ConcreteWave Skateshop Cologne
Walzen Wheels
BOLZEN Trucks
---
06/02/2018
BENELUX Championship,  are you ready???!!!
our neighbours "EatConcrete" are ready for the BIG Benelux Championship of Downhill Skateboarding on 10th-13th of May in Belgium.
Are you Ready?
Get your limited amount of EARLY BIRD Ticket
Registrations opening 06/02/2018 20H00!
More Information here : http://www.eatconcrete.be/index.cfm/events/2018/
see you 😉
---
08/10/2017
We found an awesome site we think you should check out!!
The World biggest infos about races, big Longboard events, freerides, riders and much more. Rullen.Club is also represented 😉
https://www.allyearlongboard.com/rullenclub
enjoy this huge Portal of Longboard sport !!
---
05/10/2017
Save the dates!!
Rullen.Club CCS2k18 release dates revealed 😉
---
01/07/2017
Dominique & Tom interview @ 100komma7 Radio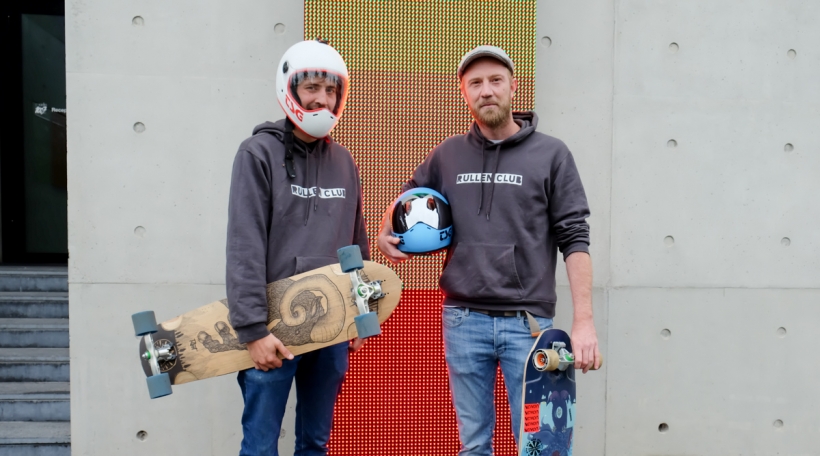 Podcast over here, the interview starts @ 1:02:00
Generator 100,7 interview podcast
---
25/04/2017



Our first Event Charly's Canyon Skate 22 & 23 April 2017
We had so much fun from the beginning till the end. It was like being with old friends 🙂
We hope you liked the location, the track, the atmosphere, this awesome landscapes, the food, and of course the main event!
What a wonderful experience!
We wanted to thank all of the people who were involved in putting together the event.
We would also like to thank our generous sponsors who support this first event with some great gifts!
Thank you all 🙂